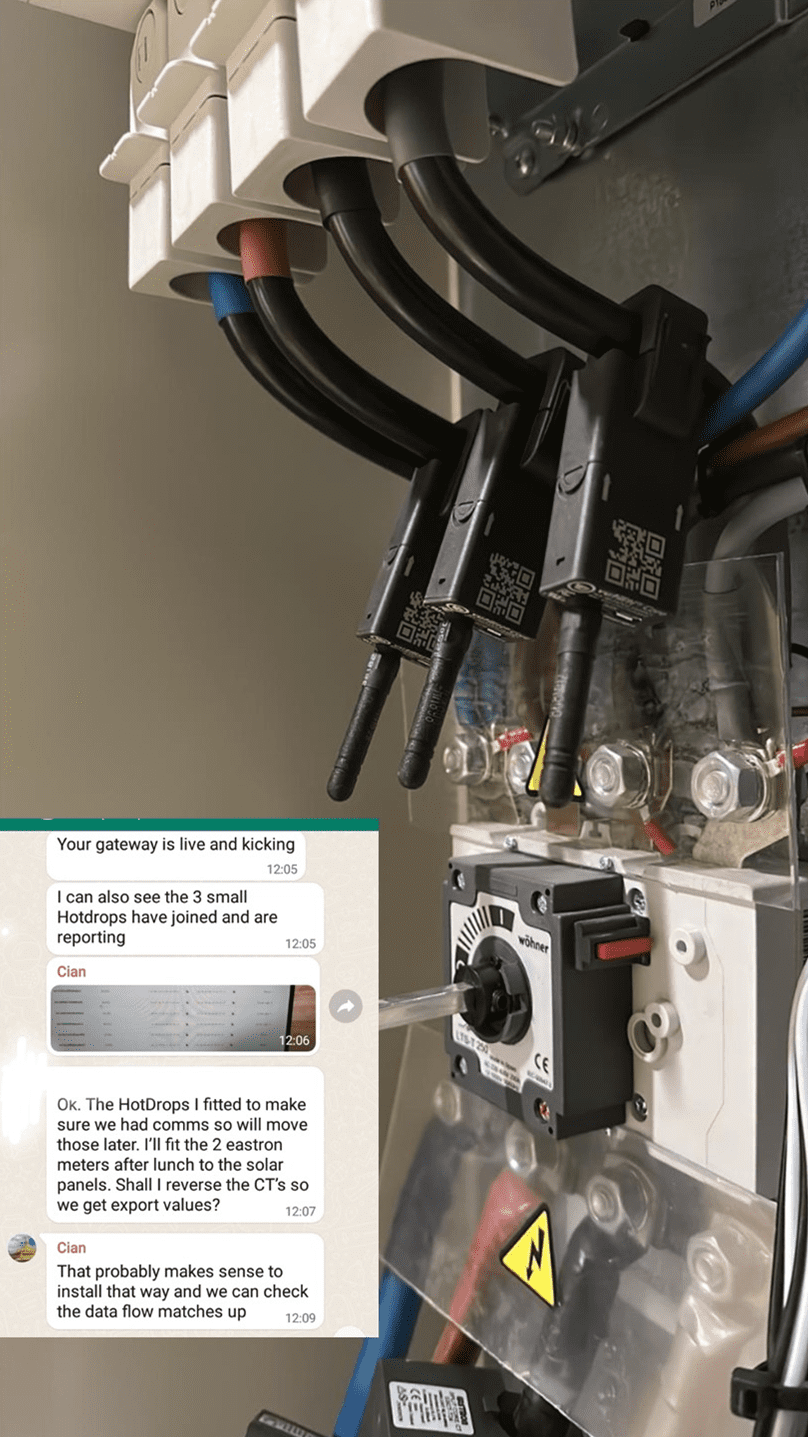 At SHIFT, we know that one of the most difficult things when monitoring energy use in a building is getting the right monitoring equipment installed. Once we have the data we can do wonders with it, but getting the data is a key part of the process. Our friends at Safecility have developed a unique onboarding process to help smooth this journey. Here's what they say about it:
When we're introduced to new clients we will always arrange a video call or meeting to determine who the key individuals are that are responsible for the project, what the project is, what the client wants to achieve and how we can best help them. This usually takes 30 mins – 1 hour.
After the initial meeting with the client we will arrange a WhatsApp group – we find this a great way to communicate all aspects of the project, both technical and practical. With WhatsApp you can have a video call, send pictures, videos and voice notes, all related to a project in one place – rather than an email trail. This is a really good way of keeping track of project progress, notes and ideas whilst keeping costs and travel time to a minimum, which is a win-win for everybody involved. If there is no Wi-Fi, messages can be saved and sent when a better signal is obtained, saving the need for people hanging about onsite, all information can be easily collated and sent later. Should this route not be preferable, you can call us directly on the mobile or landline and talk to us in person. Our clients are informed of what we need to see before they go to site so this always helps speed up this process.
There are many questions to determine the success of the project:
What does the client want to measure?
What does the client want to achieve?
What are their timescales?
What data do they want to see?
What devices are best suited?
Where is the project located?
Will the client need electricians to install or open the meters?
Will access be available to the meters on site visit day? Are they padlocked or enclosed?
Who has access to the keys? What hours are they available? Will a person be available on site visit day?
Are there current pictures of meters and wiring?
All of these questions can be resolved in a simple chat, ensuring the right equipment is sent for the right project, that access before attending the site is secured to save wasted trips and locked meter cabinets. This process also reduces errors in sending a clamp that may be too small for the wiring or a pulse reader that is incompatible with the meter. Decisions can be made immediately and agreed whilst still on site!
We work on a right first time basis and cover all eventualities before the equipment arrives on site. We are always on hand and available for post install questions, and any help that is needed.
Value number one for our Company is being a good partner. A project is never just us. Success means being the best partner our client can have.
To learn more about Safecility's wireless energy and other monitors, see their website, contact at [email protected] or 0161 531 1630.
And if you would like to discuss a post occupancy evaluation project and see the actual environmental improvements resulting from a development or refurbishment scheme, please be in touch with us here at SHIFT.