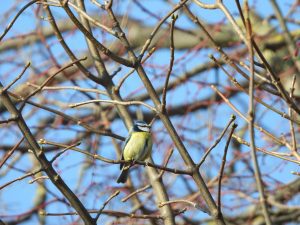 The current state of the environment is in a bad way currently, with biodiversity being shown to have significantly decreased over the last 50 years. 'As a result, the UK is now one of the most nature-depleted countries on Earth' according to the 'State of Nature' report [1].
The report outlines the various impacts that fishing, agriculture, and general human activities have had on the national environment as a whole. The main findings from the report are the following:
The abundance of 753 terrestrial and freshwater species has on average fallen by 19% across the UK since 1970.
The UK distributions of 4,979 invertebrate species have on average decreased by 13% since 1970.
Since 1970, the distributions of 54% of flowering plant species and 59% of bryophytes (mosses and liverworts) have decreased across Great Britain.
10,008 species were assessed using Red List criteria.
The abundance of 13 species of seabird has fallen by an average of 24% since 1986.
At SHIFT, we wholeheartedly embrace the age-old adage "you can only manage what you measure." Thus, we delved deep into the report to see if there were any SMART targets and associated KPIs.
From the data and information in the report, a consistent message reoccurs – our natural world is in dire need of assistance. The roadmap for progress only gives a broad overview with the 23 targets from the Global Biodiversity Framework Targets at COP15 [2]. However, concerning specific, quantifiable objectives and clear milestones for the UK, the report does not document any.
While the report's targets are somewhat lacking, they do offer a glimpse of the objectives that could be integrated into sustainability and biodiversity strategies. These goals are directly applicable to Land and Building Owners, as they stand to make a substantial contribution to biodiversity and, ultimately, enhance the quality of life for their tenants.
The 'SMART' targets in report can be seen below:
Tree Planting (ha /year) [3]:
UK: 30,000 increase tree cover by 2050
England: 7,200
Scotland: 14,000
Wales: 5,000
Northern Ireland: 900
Access to Nature:
England: Everyone should live within a 15-minute walk of green or blue space.
Scotland: Increase the proportion of adults who live within a five-minute walk of their local green or blue space.
Wales: No one should live more than a six-minute walk (300m) from their nearest natural green space.
Northern Ireland: Draft Biodiversity Strategy proposes that by 2050, 90% of households have publicly accessible quality natural space of more than 2 ha within 400 m of their home and at least one site of more than 20 ha within 2 km.
In conclusion, the report highlights critical indicators revealing the alarming decline in our current natural environment. While it offers valuable insights, the most effective approach for clarity and actionable steps within each industry lies in providing technical data with well-structured guidelines.
If you're in need of quality and an action plan to play your part in preserving our planet's biodiversity, reach out to SHIFT today. We can help to assess your current biodiversity and green spaces status, strategies for improvements and, setting you on the path to making a positive impact on the environment.
Photo by Vishwajit M on Unsplash
References:

[1] Retrieved from https://stateofnature.org.uk/wp-content/uploads/2023/09/TP25999-State-of-Nature-main-report_2023_FULL-DOC-v12.pdf
[2] Retrieved from https://www.cbd.int/gbf/targets/
[3] Retrieved from https://publications.parliament.uk/pa/cm5802/cmselect/cmenvfru/356/report.html